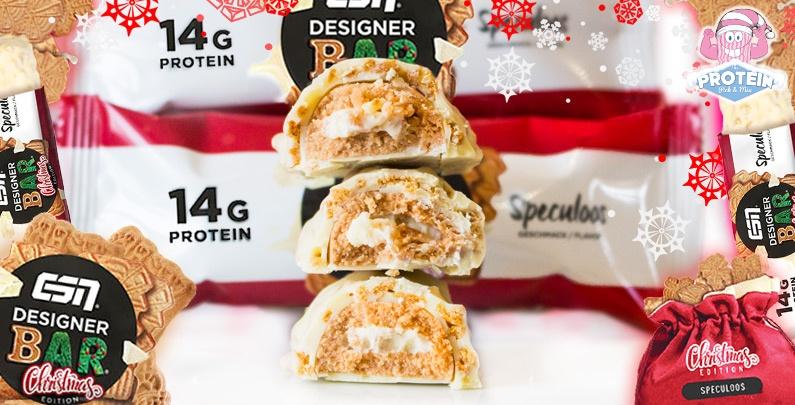 ESN's Designer Bars have quickly become a Pick & Mix bestseller and, when we heard a Biscoff-inspired seasonally spiced Xmas Limited Edition was coming?! ❄ Well...you can imagine our excitement!!
As bonkers about Biscoff as us? Course you are. Well, this is IT, folks!! Low sugar, high protein, and coated in creamy white chocolate and biscuit butter crumb - with a generous white creme, almost-amaretto centre! 🤤 - this is the one brings Europe Winter Markets (which, let's face it, we won't be able to visit in a hurry!) to the Mix to save the season for 2020!! 🎅
ESN's Speculoos Designer bars are Available in the Mix whilst super *limited edition* stocks last, and up for grabs alongside all the other irresistible filled-centre flavours in our ESN 'Mighty Mini' Designer Bar Pick & Mix bundle!