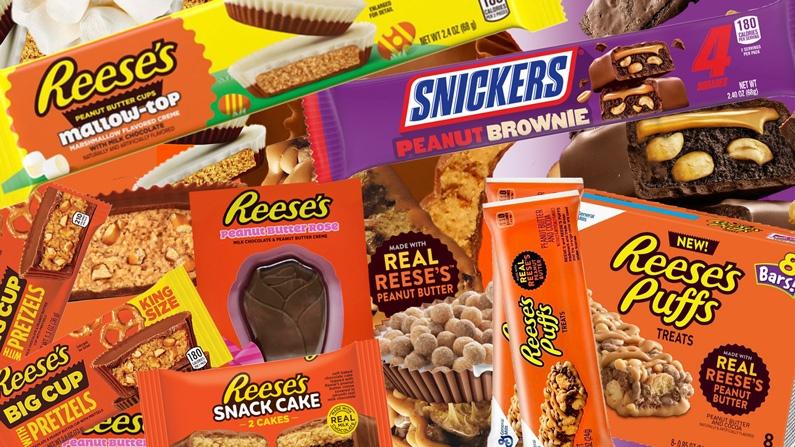 Whether it's a Valentines treat for yourself or a loved one, or just because...it's #treatyourselfThursday (it's a thing)! Reese's are here to fill up your cup...hey they might even STUFF it full of pretzels ORRR top it with delicious white marshmallow flavoured fondant!
If you're a peanut butter lover then we're sure all this delicious candy hasn't gone un-noticed, Reese's Treat Bars made with Reese's Puff and REAL peanut butter...or a Snickers BROWNIE filled with delicious peanut nibs and a generous layer of caramel!
These treats might not be #health buuuut heyy 2021 has certainly not dealt us the warmest of welcomes and sometimes some treats are just WORTH having!