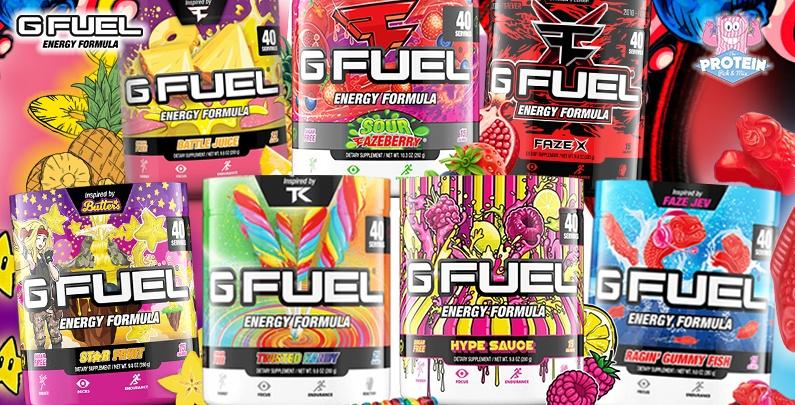 Here to make those stayin' in vibes more appealing, get ya game face on with the latest and greatest 'care-package'🪂 from G Fuel, dropping PLENTY of new flavours!
FRESH in the battlefield!⚔️ Get HYPED🙌 with Hype Sauce and become the STAR⭐ of the show with Star-Fruit! Don't get it TWISTED with Twisted Kandy🌪 , lose the rage with Ragin' Gummy Fish🍬🐟 and don't be faZed by the DOUBLE FaZE Clan drop (Faze X AND Sour Fazeberry)!
Enter into the Pick & Mix oasis 🌴 and grab some G Fuel Energy 'power-ups' (including shakers/caffeine-free Hydration formula).⁠
⁠Prepare yourself for the next level that is 2021...'final boss' here we come! 👨‍🚀🚀⁠
Read More!