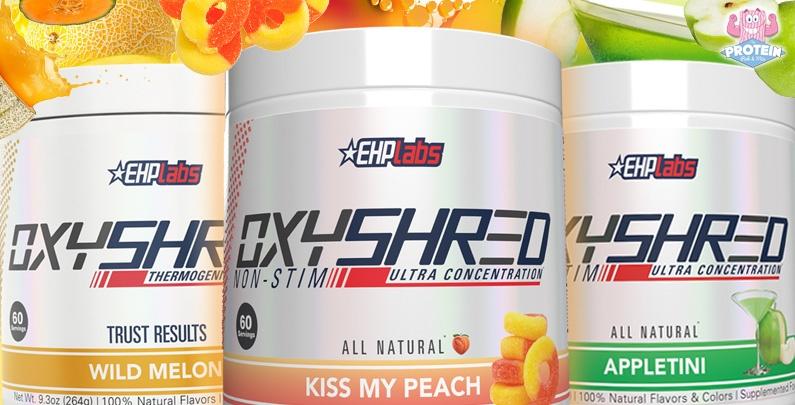 Did you know that EHP Labs' world-renowned metabolism-boosting wonderjuice comes stim-free, too?! Well... it does!!
100% caffeine-free (and all natural, come to that!), even better, this fresh formula of OxyShred is available at The Protein Pick and Mix!! 🔥 Dropping in Appletini 🍏 and the rather cheeky Kiss my Peach 🍑 flavour, both are good to go right now!!
And, for those of you who DO crave that caffeine kick? We've got a 'lil somethin' somethin' for you too! Yep... aside from an overdue reload on some of your long-running OxyShred faves we've got new Wild Melon and summery Mango flavour up for grabs!! 😎
Read More!