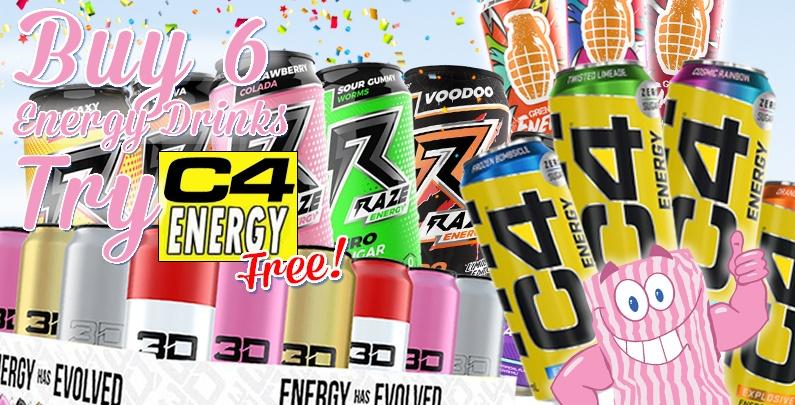 It's FRI-YAY folks! To celebrate, we are giving you guys a FREEEEEE can of C4 Energy when you buy 6 or more energy drinks for the WHOLE week!
That's right folks....buy ANY 6 energy drinks across our whole range whether in a bundle or as singles and get rewarded a can of C4 Energy! Whyyy the C4 fuss you ask?! Welllll these babies came and then went...when we managed to grab stock...it very much went straight back out the door!
Now, with a solid supply of these tasty performance-energy cans from C4 it's time to let all of you who never got a chance to try 'em to finaaaally see what all the fuss is about!
It's a 1 free can per-order type deal folks buuuut you've got an entire week to take advantage. Running till midnight on 18/06/21!
Read More!